Community-Powered Marketing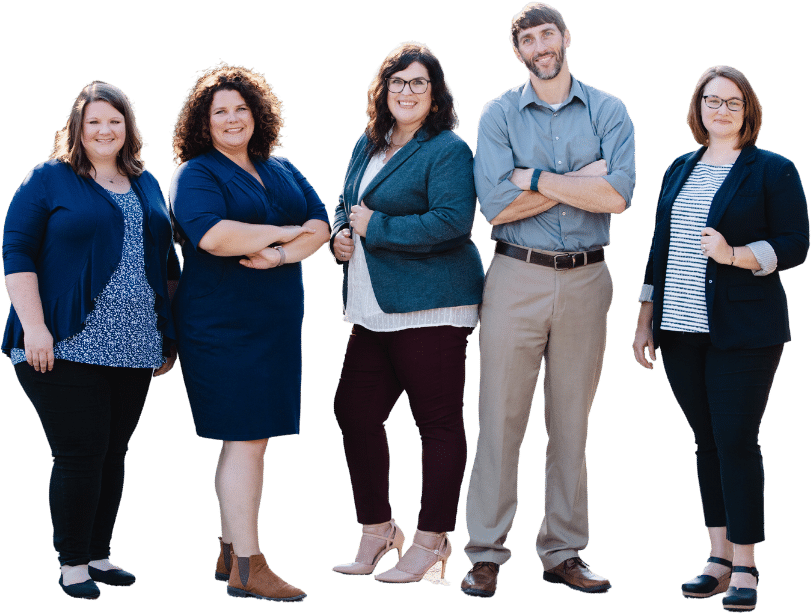 Letterpress Communications believes in the power of community to create meaningful, sustainable growth. Established in 2015, Letterpress works with organizations focused on rural community revitalization and career/technical education or professional studies to help them tell authentic stories that invigorate their local community around their mission.
With our headquarters in Farmville, Virginia, we support clients in Southwest Virginia, North Carolina and Appalachia.
Our boutique marketing strategies utilize nonprofit and higher education marketing, tourism storytelling and small town rehabilitation to bring community empowerment. Letterpress offers holistic marketing support to organizations that often have limited internal resources. With our all-hands-on-deck approach to marketing, we seek to empower our clients through collaboration and coaching, while producing quality deliverables including:
Campaign Creation and Management
Design and Visual Branding
Letterpress is proud to offer a team of highly skilled, passionate individuals who share the company's vision to leverage community in order to promote rural revitalization, business retention and economic development.
On retainer, we are able to provide holistic oversight and strategic guidance of communications efforts along with individual implementation tasks tailored to your needs. We take the hassle of outsourcing creative work off our clients with everything from photography and copy editing to website development and graphic design — all under one roof.
Whether you are looking for a long-term fractional marketing department or assistance with an upcoming project, let's discuss how we can work together to meet your organization's marketing needs.