Community-Powered, Small-town Tourism
CASE STUDY: Visit Farmville
A tourism storytelling approach that leveraged social media networks and community partners to increase travel to rural Virginia.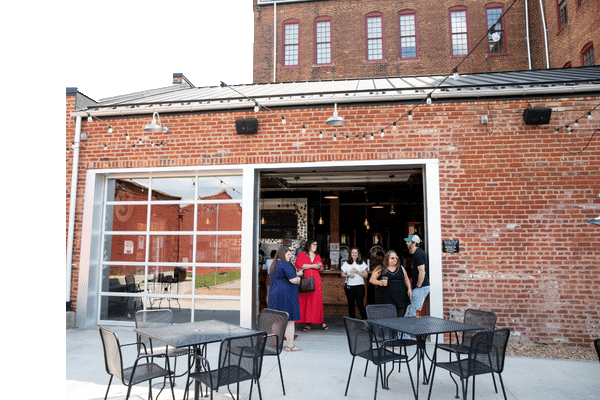 Creating awareness and engagement that encourages out-of-town visitors to step off the beaten path and explore Farmville, increasing small-town tourism.
We are focused on impact, dedicated to tracking results and adaptive to customer and market needs so that we can focus on what works.
Visit Farmville reached over 1 million viewers on Facebook with an annual advertising budget of $3,600.
Out-of-market conversion rate
%
Increase in website traffic
We worked collaboratively with stakeholders to design destination marketing materials that focused on the tone needed to engage visitors.
We utilized page demographic reach details and high-engagement posts to create monthly itineraries and a quarterly giveaway contest to drive website traffic.
We help clients highlight their own authentic stories to invigorate community connections and grow new ones.
With the Visit Farmville team, we worked to:
We are a mission-driven company. We only work with organizations that we believe have a positive impact in their communities.
Visit Farmville has highlighted the importance of increasing small-town tourism for community revitalization and economic development. The quarterly giveaways have resulted in a direct boost in revenue for local businesses and attractions in the Farmville area.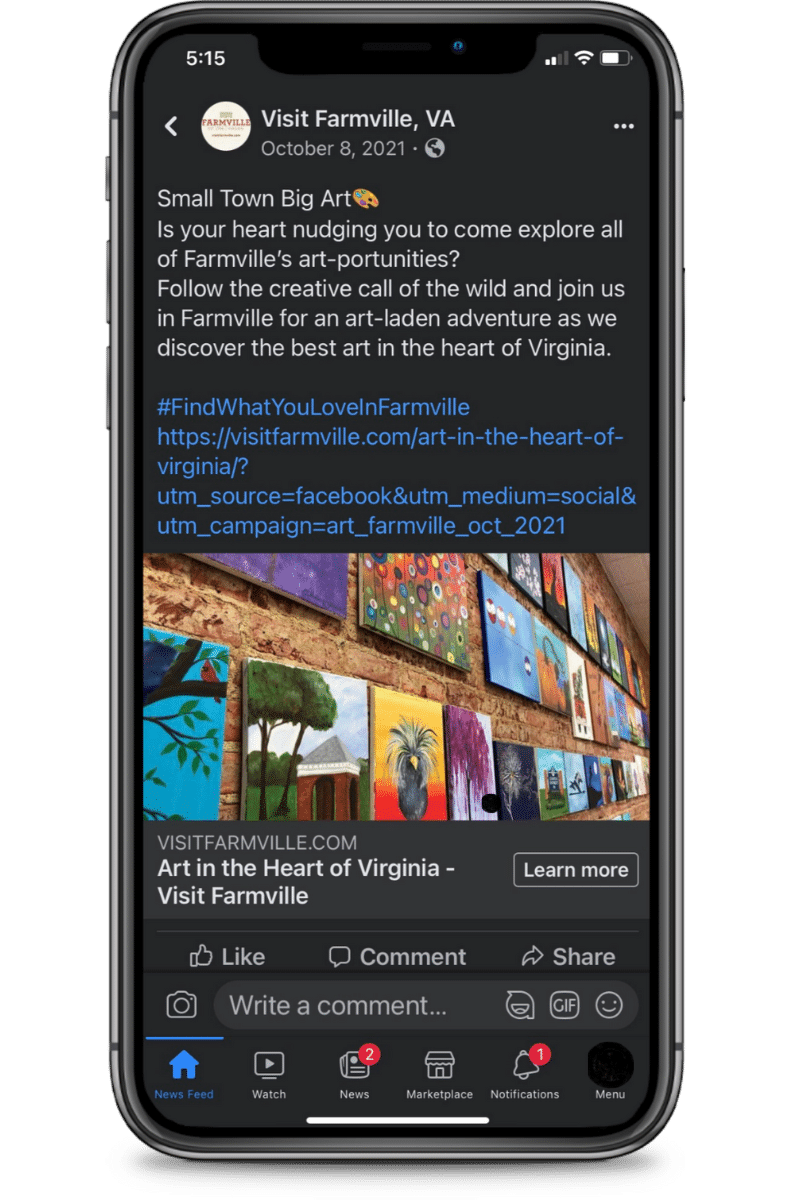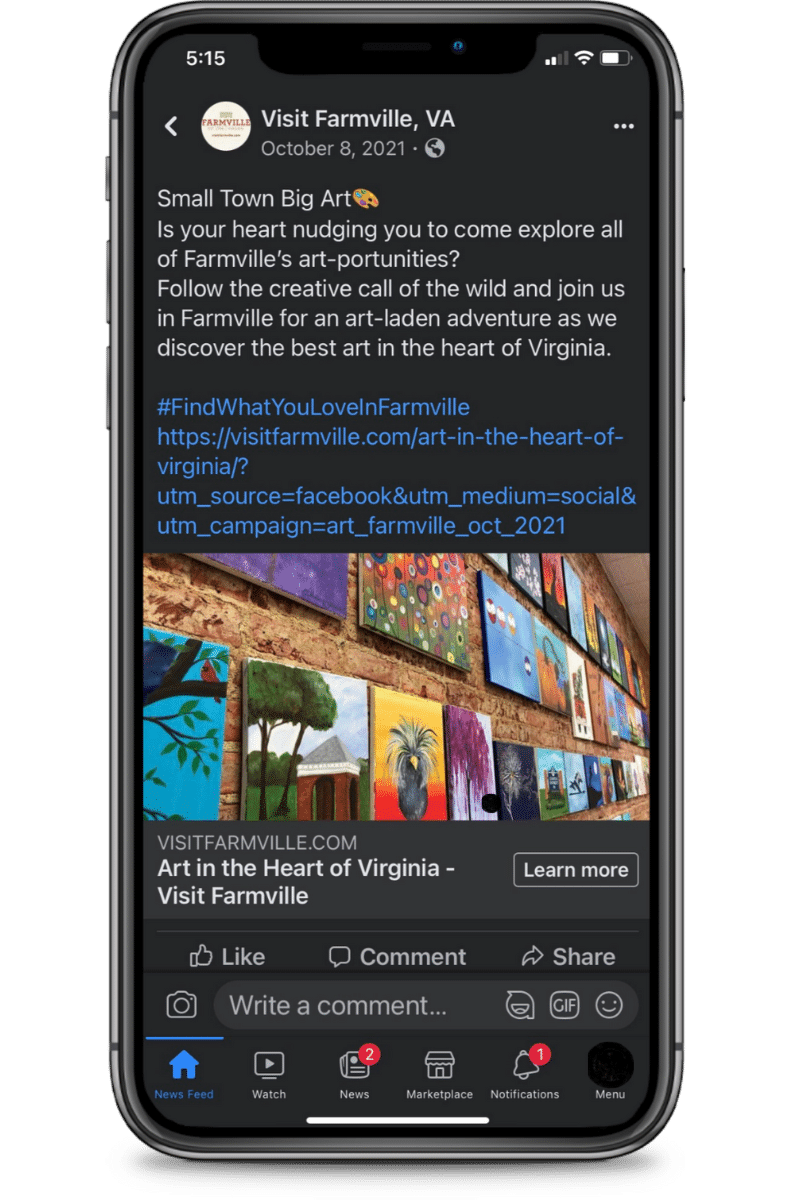 When targeting social ads, a little goes a long way.
With a minimal ad budget, carefully targeting audiences based on interest and geography (at least 25 miles outside Farmville) ensure a high engagement and conversion rate. Because the goal of Visit Farmville is to connect with out-of-market audiences, targeting makes sure we're growing reach and website traffic where it matters — engaging communities that will stay, eat and play, thereby increasing small-town tourism.
Embrace your authentic identity.
Farmville doesn't have big events, but our community has genuine, small-town charm — and we go all-out for the holiday season! Visit Farmville's Hallmark-style "Small-Town Christmas Giveaway" was a big win because we leaned into the best things about our rural community: small-town holiday shopping, small-town eats and small-town spirit.
Lean into the power of user-generated content.
By sharing content from other tourists, Visit Farmville helps people imagine themselves participating in local events, frequenting Main Street businesses and enjoying the natural spaces in Prince Edward County. Encourage your audience to "take someone else's word for it!"
Repurpose content to stretch budgets.
Gathering compelling imagery and videography can be expensive. Letterpress has cultivated relationships with key partners throughout the Farmville community and repurposes their content on Visit Farmville's social page. Since our audience is primarily out of market, they are seeing the content for the first time, AND our partners are getting tagged for increased exposure to a new audience! This helps cut costs in creating content but increases positive impact for our partners. Win-win!

My husband and I would like to say thank you to Visit Farmville for the getaway. It was great walking down Main Street, shopping and enjoying the great variety of restaurants. Farmville is a sweet little town that truly goes all out for the Christmas season! It was everything we needed for a weekend to relax, unwind and get in a holiday mood. We look forward to coming back this spring.
— Visit Farmville Giveaway Winner

Harness the power of your community.
Connect with our community and receive the latest happenings at Letterpress right in your inbox.