Community-Powered Talent Pipeline Growth
CASE STUDY: SVHEC Career Tech Academy
An authentic, place- and person-based approach to growing a rural talent pipeline.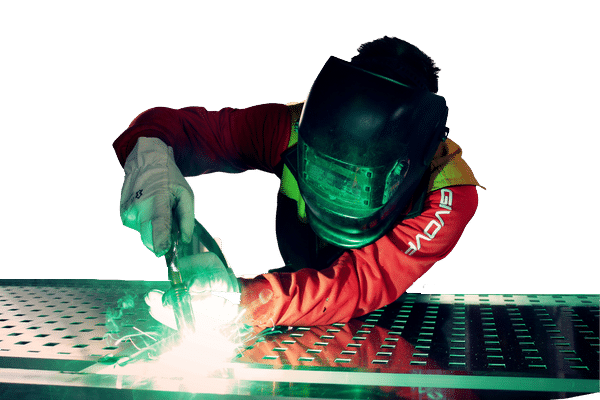 We are focused on impact, dedicated to tracking results and adaptive to customer and market needs so that we can focus on what works.
The SVHEC CTA program doubled enrollment by honing messaging and building a recruitment strategy around the development of relationships with community champions.
%
increase in enrollment year to year
/ 5
CTA programs experienced growth
%
increase in web traffic
We leveraged community by collaborating with key decision makers who could become champions of the CTA program, empowering them with targeted materials for each school. We:
Reevaluated messaging and created key differentiators.
Ensured clear, consistent messaging, internally and externally, across digital and traditional channels.
Created recruitment-focused materials to be used by key champions of the program.
Focused on outcomes and designed a "roadmap graphic" to show how CTA acts as a springboard to multiple career pathways, including higher education.

"It's refreshing to work with a firm that so clearly understands and appreciates Southern Virginia. Letterpress understands our unique challenges and opportunities and finds solutions that honor who we are and who we serve."
— Hope Harris-Gayles, Associate Director of Communications,
Southern Virginia Higher Education Center (SVHEC)

We help clients highlight their own authentic stories to invigorate community connections and grow new ones.
With the CTA team, Letterpress worked to:
Highlight student and parent stories shared on social media.
Create excitement around "Signing Day," showcasing students hired directly out of high school.
Write a monthly blog highlighting one instructor.
Create a social series sharing "The Faces of CTA."
We are a mission-driven company. We only work with organizations that we believe have a positive impact in their communities.
The CTA program gives young people a reason to stay in the region by providing hands-on, in-demand technical training and work-based learning experiences. CTA is teaching more students employable skills that can start them out in a first career, along with helping them earn college credits while in high school.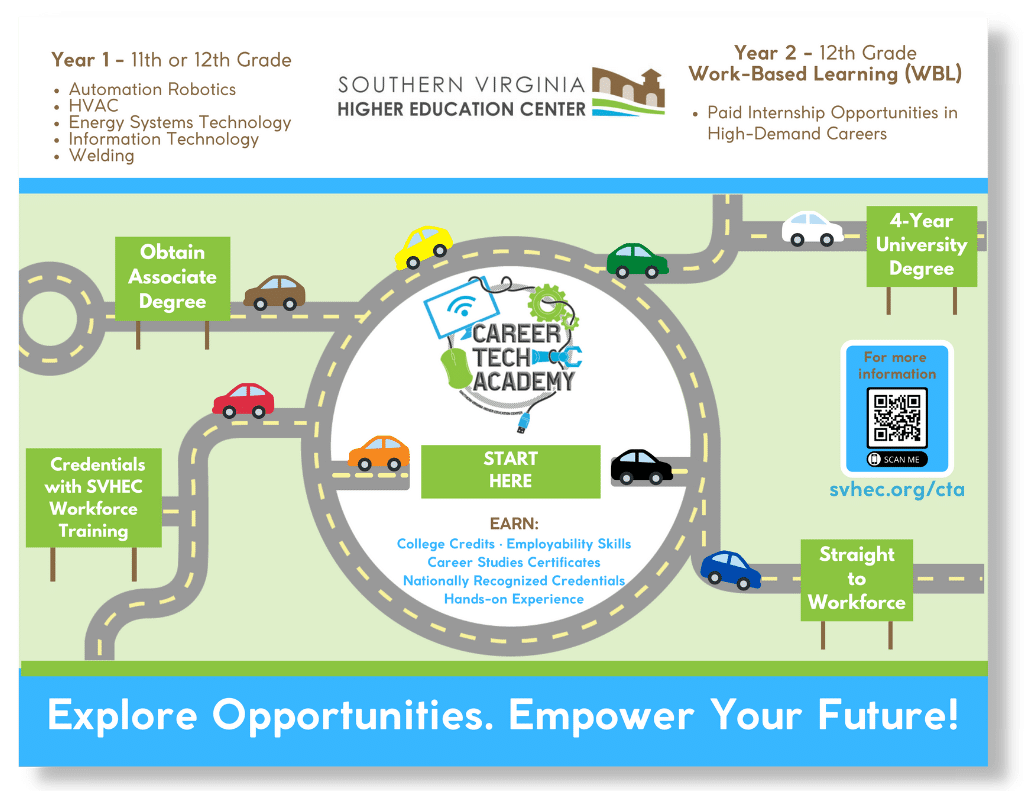 Focus on supporting key stakeholders.
We built relationships with the K-12 guidance counselors, teachers and administrators who encourage students to register. Creating the career map showing the different pathways was a key takeaway because it helped stakeholders visualize existing opportunities.
Recognize that creating brand recognition takes time.
Over the long term, creating a comprehensive marketing plan paid off. Distilling CTA into "Explore Opportunities. Empower Your Future!" was powerful in helping the client team gain clarity.
Don't underestimate the power of measurability.
By tracking fliers with QR codes, we saw which schools more effectively garnered student interest.
Clearly convey differentiators, program guidelines and application deadlines.
Creating a sense of urgency encouraged potential students to take the leap.

"Letterpress has been helping us tell the SVHEC 'story' for almost ten years…We keep going back to Letterpress not just because of results but because they are easy and fun to work with. They really are the complete package when it comes to marketing services."
— Dr. Betty Adams, Executive Director,
Southern Virginia Higher Education Center (SVHEC)

Harness the power of your community.
Connect with our community and receive the latest happenings at Letterpress right in your inbox.