Community-Powered Tourism Marketing
CASE STUDY: Halifax County Tourism
A series of itinerary-based sweepstakes designed to amplify digital marketing efforts and increase tourism to Southern Virginia.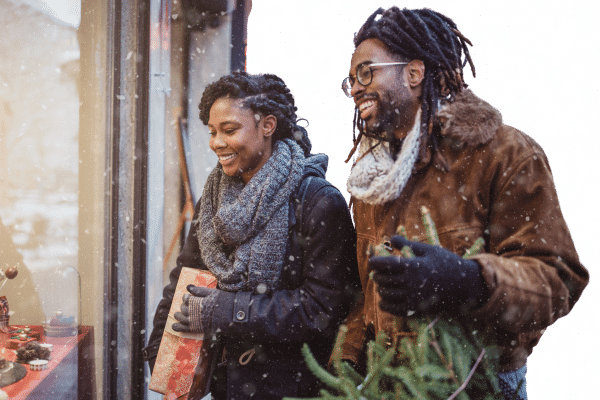 Halifax County Tourism wanted to boost awareness of its area of Southern Virginia as a destination in key metro markets. To do so, it needed to grow digital impressions, drive new users to the website and build a newsletter list.
Halifax County increased its visibility in key metro markets. Each sweepstakes reached 1.5 million viewers on average through Facebook and Google with a limited advertising budget of $8,500. Combined data from the three sweepstakes resulted in:
million
Facebook and Google Ad impressions
Letterpress worked closely with Halifax County and its stakeholders to spotlight the unique aspects of Halifax using three themed, itinerary-based sweepstakes. Each sweepstakes offered a multi-night trip scheduled to feature key tourism partners. While each trip would only be awarded to one winner, all would highlight popular attractions and outline a future trip for entrants.
We believe storytelling is key in building relationships and success. With the Halifax County Tourism team, we worked to:
Help visitors envision their time in Halifax through themed itineraries featuring specific places and activities, including the Need for Speed Weekend, the Sip and Shop Holiday Weekend and the Memorial Day Family Fun Weekend.
Design engaging visual ads featuring Halifax's tourism partners.
Write strong digital ad copy featuring stories of small-town getaways, shopping, dining, family-friendly excursions and more.
We are a mission-driven company. We only work with organizations that we believe have a positive impact in their communities.
Through the success of the sweepstakes, Halifax County has engaged buy-in from its tourism partners, who saw a big return on investment for their efforts. Each sweepstakes entrant's automatic enrollment in Halifax's newsletter list has built a strong base of subscribers so that awareness of the county's offerings has increased among audiences in Washington DC, Northern Virginia and Richmond. Plus, new visitors to the website means an increase of in-kind dollars for Halifax's next Virginia Tourism Grant!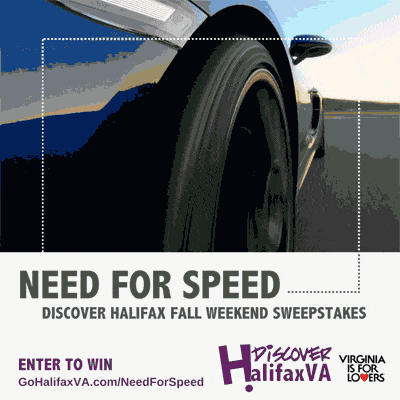 Don't underestimate your assets.
Halifax wasn't sure it had enough attractions to justify a holiday-themed giveaway. But the small-town, Hallmark-movie approach was a big hit with their target market. The Sip and Shop Holiday Weekend sweepstakes (which they almost didn't do!) turned into an award-winning campaign, placing first in the Virginia Professional Communicators 2022 competition. 
Keep everything!
Itinerary-based sweepstakes are a great way to market a destination while creating future content. Images and copy can be recycled into social posts, blogs, digital ads and more.
Focus on imagery.
Strong photographs and images help tell the story of a place more effectively than extensive copy. Visitors want to be able to see themselves experiencing all of the unique, fun aspects of a trip — not just read about it! Our services included three custom-designed sweepstakes landing pages with optimized images as well as specialized Facebook Ads graphics.
Gather and optimize content from partners.
Don't feel pressured to spend big bucks on photoshoots! Images used for our sweepstakes deliverables included content gathered and optimized from partner websites and social media accounts as well as carefully selected stock photography. 
Monitor ads closely.
Digital ads management is key — don't just schedule ads and forget about them! The success of our sweepstakes depended on tracking ad performance carefully. We launched several sets of ads, monitored them, and stopped the lowest-performing ones in order to divert our dollars to the ads that were drawing in more engagement.

The Letterpress team has been a valuable partner for us. Their creative, itinerary-based promotions fueled visitor interest and boosted engagement significantly. The sweepstakes encouraged collaboration with our tourism partners, which led to marketing narratives with authentic, local insights. The team's flexibility, attentiveness and iterative approach ensured that our needs were always met. With Letterpress, we found partners who are truly invested in our community and who share our vision for growth and positive impact.
— LaTonya Hamilton, Director, Halifax County Tourism

Harness the power of your community.
Connect with our community and receive the latest happenings at Letterpress right in your inbox.